Family camping in Puy de Dôme
Campsite reception
In the heart of the magnificent Puy-de-Dôme, our family campsite welcomes you from April 13 to September 21, 2024.
Our opening hours vary according to the season: 9am to 12pm and 2pm to 7pm. If you arrive later, don't worry!
We welcome you at the P'tit Bistrot bar. Enjoy our wooded grounds and the loan of board games, books and ping-pong rackets.
Services
The wooded grounds
Le camping La Vallée Verte a été reclassé 3 étoiles en 2022 et est recommandé par Le Guide Michelin depuis 2015. Il possède 91 emplacements répartis sur 2 hectares dont 20 locatifs (5 chalets confort 35m², 3 mobil-home premium 35m², 2 mobil-homes confort 28m², 4 mobil-homes confort 25m², 3 mobil-homes confort 18m² et 3 mobil-homes confort 16m²). La plupart de ces emplacements sont très ombragés et séparés par des haies ou des arbres.

Les emplacements sont loués à partir de 14h le jour d'arrivée jusqu'à 12h le jour de départ.

Les locatifs sont loués à partir de 16h le jour d'arrivée jusqu'à 10h le jour du départ.
Stay connected with wifi
Stay connected even on vacation! Our campsite with wifi offers free access around the P'tit Bistrot and reception, with no restrictions. You'll enjoy a reliable connection for sharing your best moments.
The laundry
For a comfortable stay in our family campsite, take advantage of our laundry area equipped with an ironing board and iron. For prices, please ask at reception.
Travel with your pet
Here, we love animals! Our campsite is pet-friendly, so you can enjoy your vacation in Saint-Nectaire with your four-legged friend. Discover the beauty of the Puy-de-Dôme together.
The grocery store in Saint-Nectaire
Need emergency products? Our grocery store in Saint-Nectaire is open from July 10 to September 21, 2024. With convenient opening hours from 9am to 12pm and 2pm to 7pm, find everything you need without leaving the campsite.
Viennese pastries and breads baked on site
Start your day with a delicious breakfast at the campsite. Our bread and pastries are baked on site every morning. Looking for a snack? We also offer takeaway sandwiches. Meals at Le Ptit Bistrot are 90% homemade with local produce. Enjoy on site or take away!
Additional rentals
Top fridge rental: €5 per day.
Sheet rental options: Disposable sheets 1 or 2 person(s) (11 to 13€) / Pack Travel Flower** 1 person (18€) or 2 persons (35€).
Baby equipment rental: By reservation (limited quantities).
**includes comforter cover, shower mat and towels
Shopping nearby
All shops are within easy reach of the campsite. Depending on your needs, they can be found between 700m and 2 km away. You can get there on foot, by car or by bike.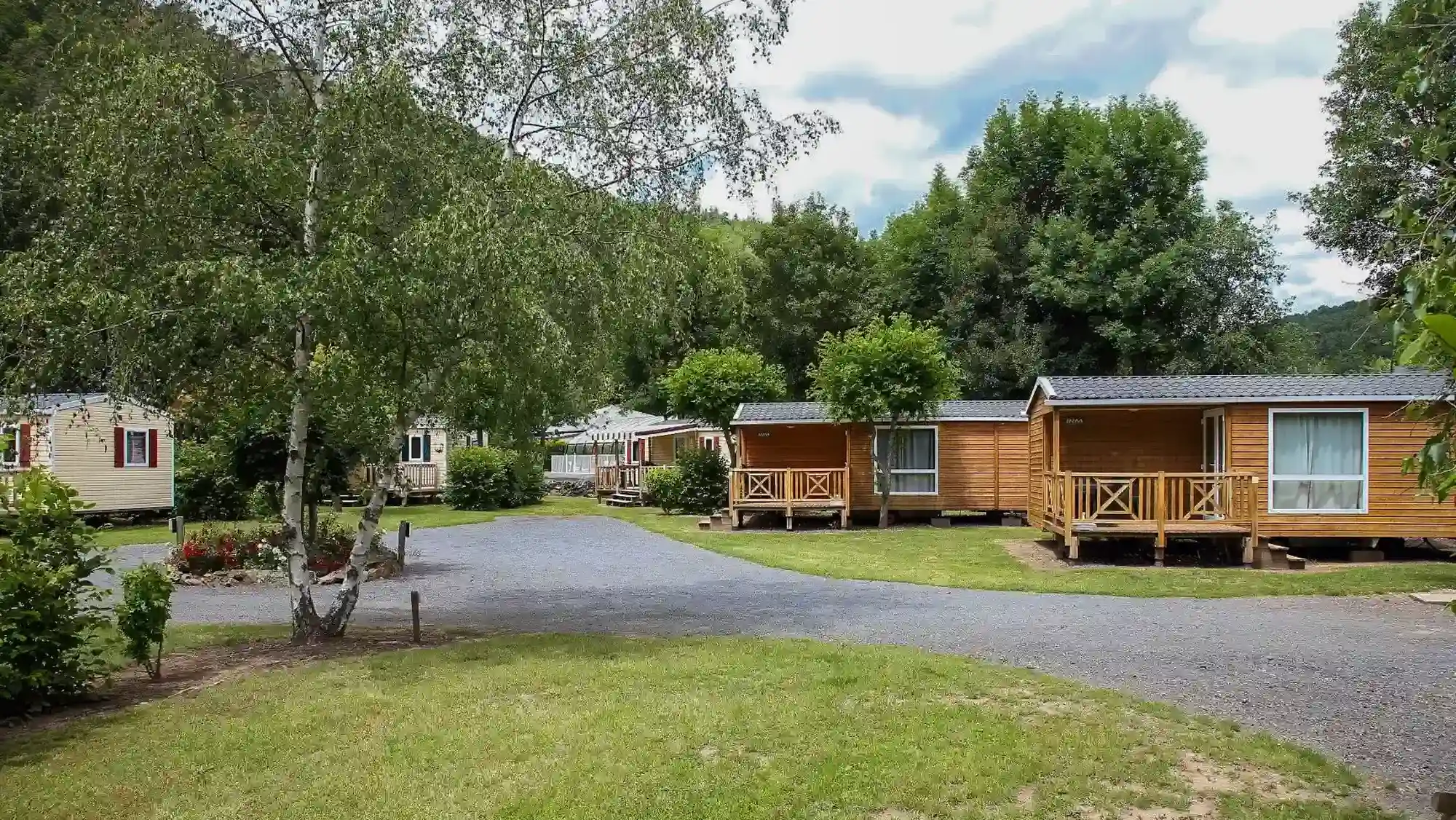 Our ecological commitments
Nestled in a valley of greenery, we are a campsite with an ecological attitude.
Selective waste sorting: various containers are available.
A compost bin has been set up on the campsite, with a small bucket provided on arrival for those who wish to use it.
We use eco-friendly products.
Our bistro uses regional products, favouring short circuits.
We're going to set up a "flavour garden" where everyone can come and pick aromatic herbs to season salads or barbecue grills.
The campsite playground for children
During your stay at the campsite, take advantage of our sports facilities for a game of table tennis, volleyball or badminton.
You can also enjoy a game of pétanque, table soccer or home ball.
What's more, we provide ping-pong and badminton rackets, pétanque balls and a volleyball to ensure you have everything you need to make the most of our sports field.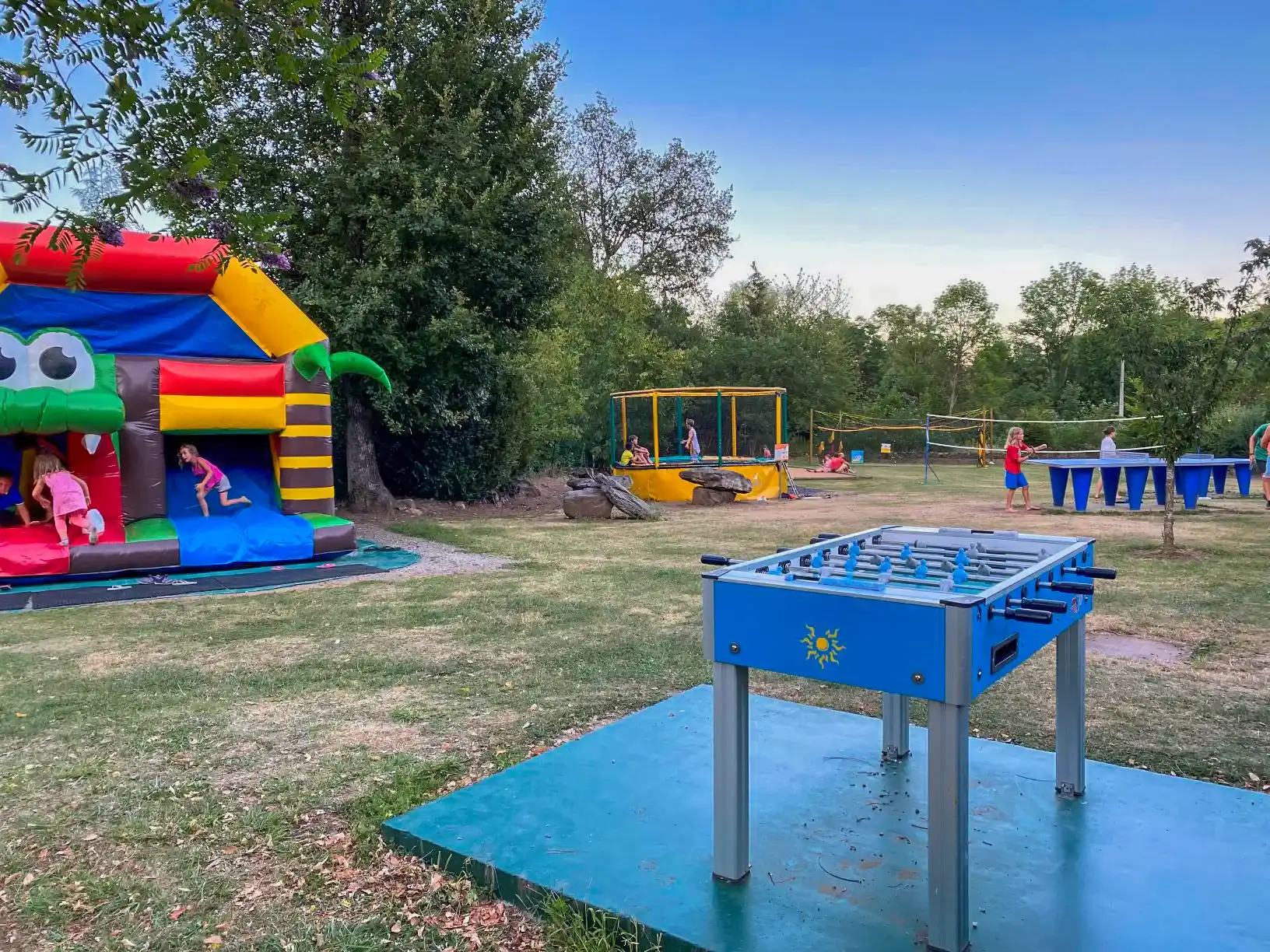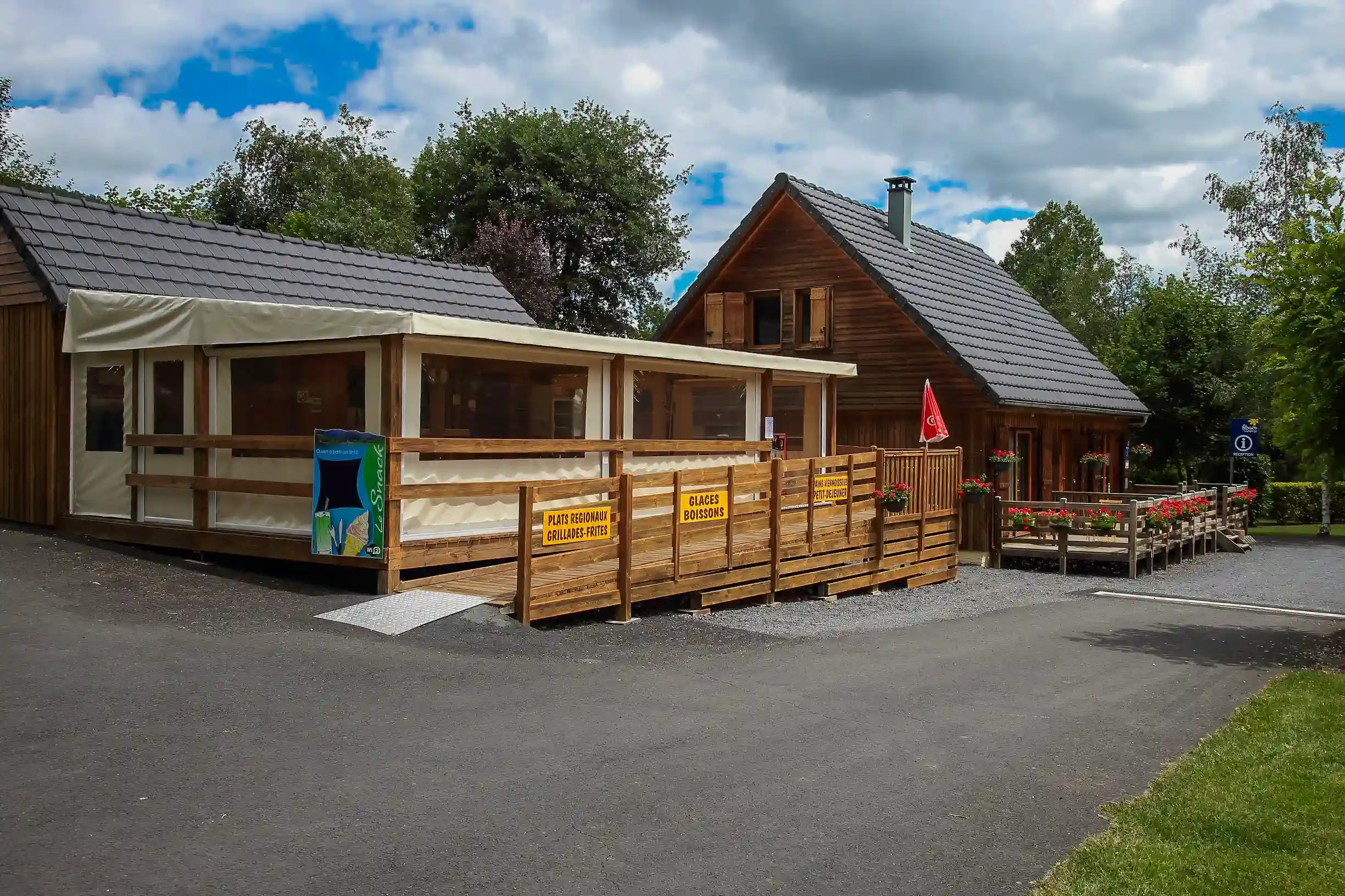 Le P'tit Bistrot du camping in Saint-Nectaire
From May 1, our bistro is open every day from 8.15am to 12pm and from 4pm to 10.30pm, depending on service, offering refreshments and snacks after a walk or swim.
In the morning, we offer you the opportunity to enjoy a delicious breakfast on site, or to pick up your own baguette or freshly baked viennoiseries.
Come and enjoy our waffles, ice creams and cocktails all day long.
Take advantage of our themed meals, including the Auvergnat Meal. Whether on site, on our terrace with TV or to take away, enjoy a convivial moment with your loved ones.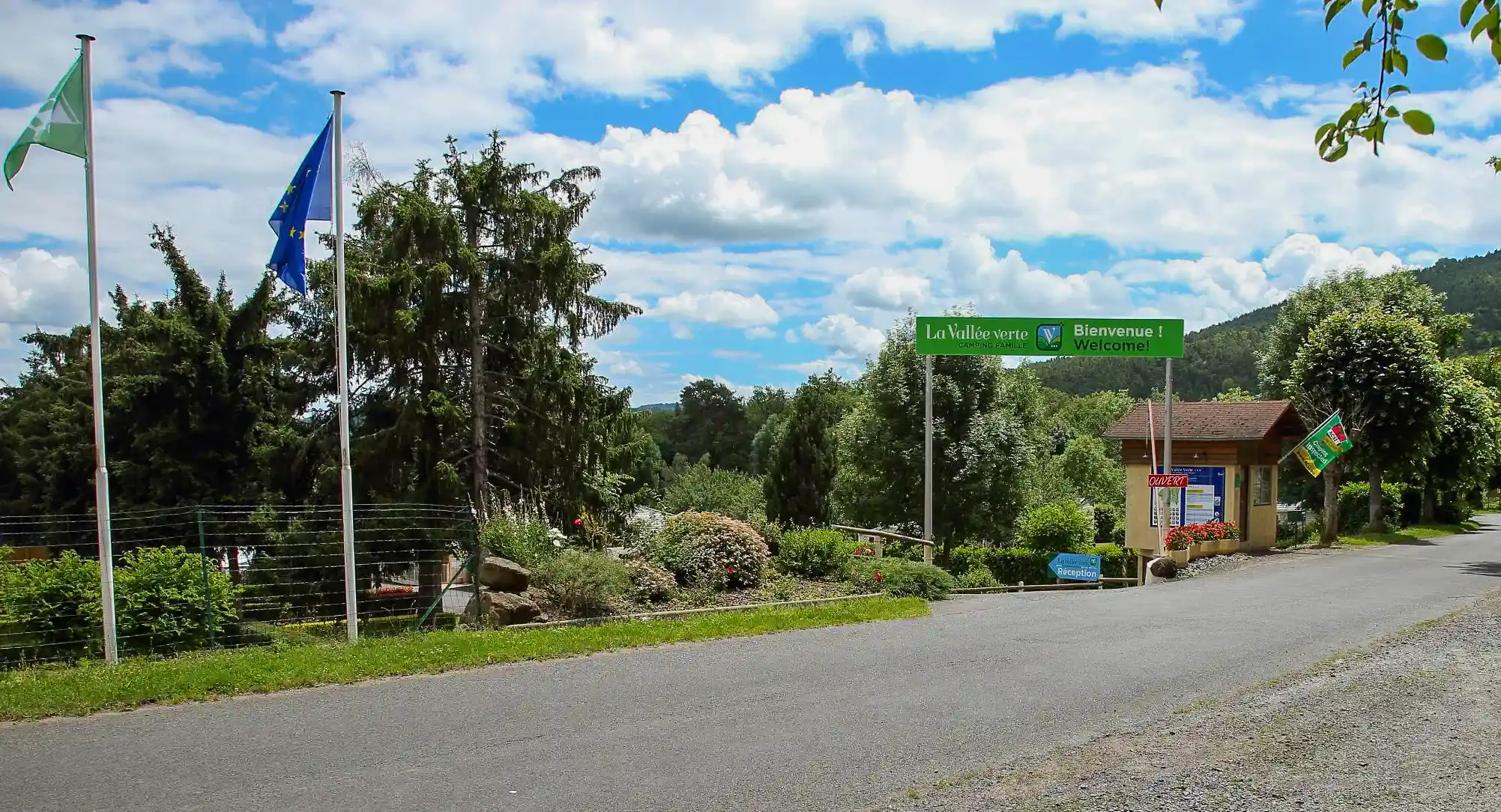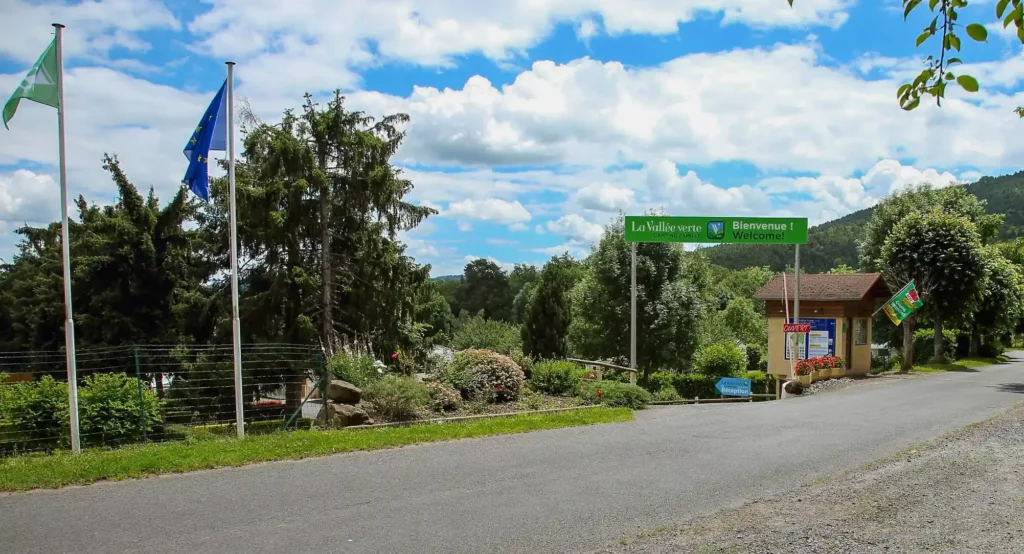 History of camping
We are the 4th owners of the campsite. It was created in the 70s and was called L'Oasis. In 1999, the second owners arrived and renamed the campsite "La Vallée Verte". It was a natural area open only to tents and caravans, and the sanitary block was built.
In 2011 it was bought by other owners, and the indoor swimming pool and bistrowill be built in 2012.
It was awarded Qualité Tourisme certification in 2016.
In 2014, the campsite joined the Flower Camping chain. The campsite chain federates campsites that are neither too big nor too small to offer vacations on a human scale.

Flower campsites offer a quality welcome, cleanliness, intimacy and friendliness, with an open outlook on the regions and nature.
In January 2020, we took over the campsite, which has a friendly, family atmosphere and is a peaceful place to recharge your batteries.
This year, a new reception area will be built to better welcome you, with a grocery corner. A small garden of flavors where you'll find chives, parsley, basil and many other herbs.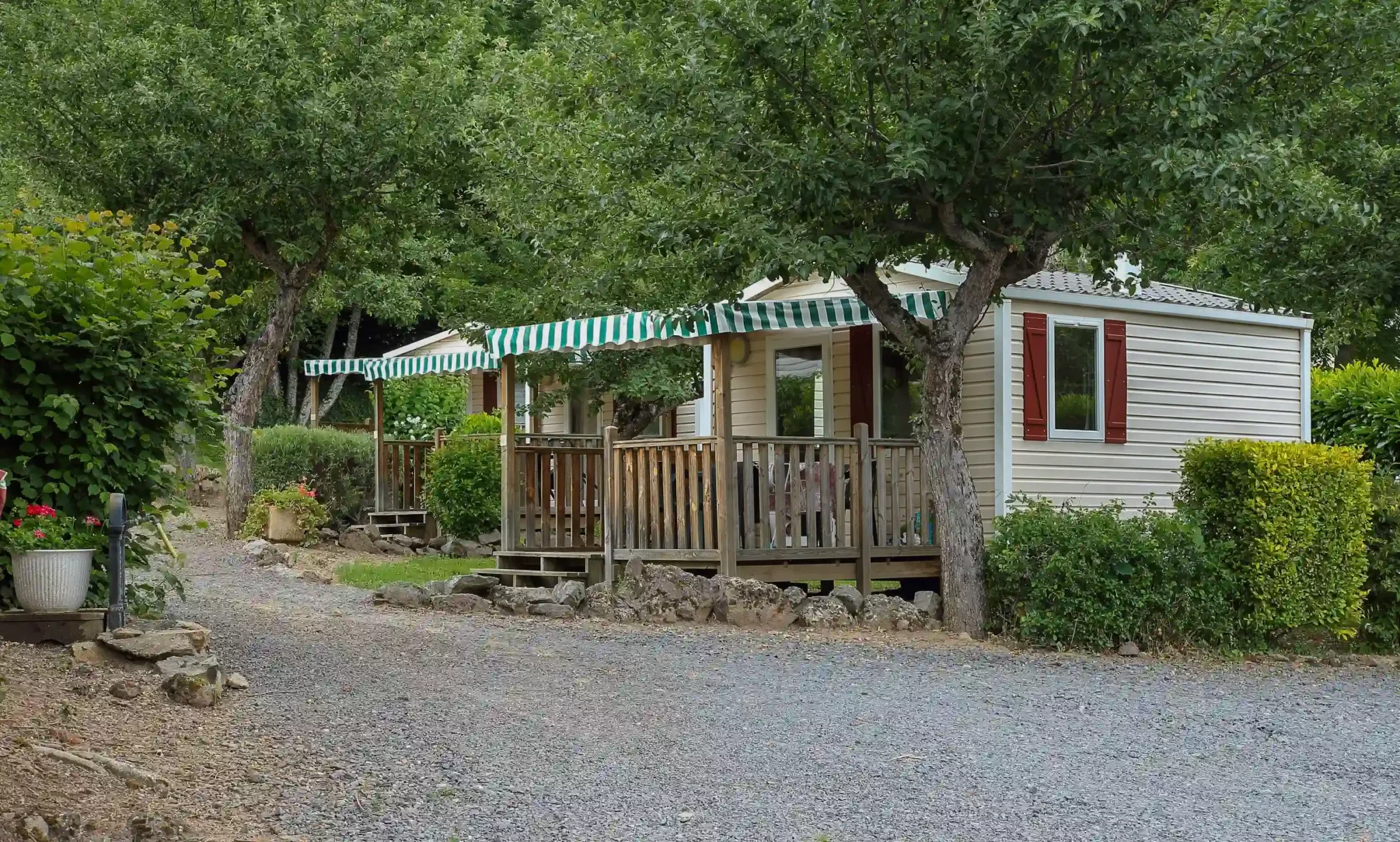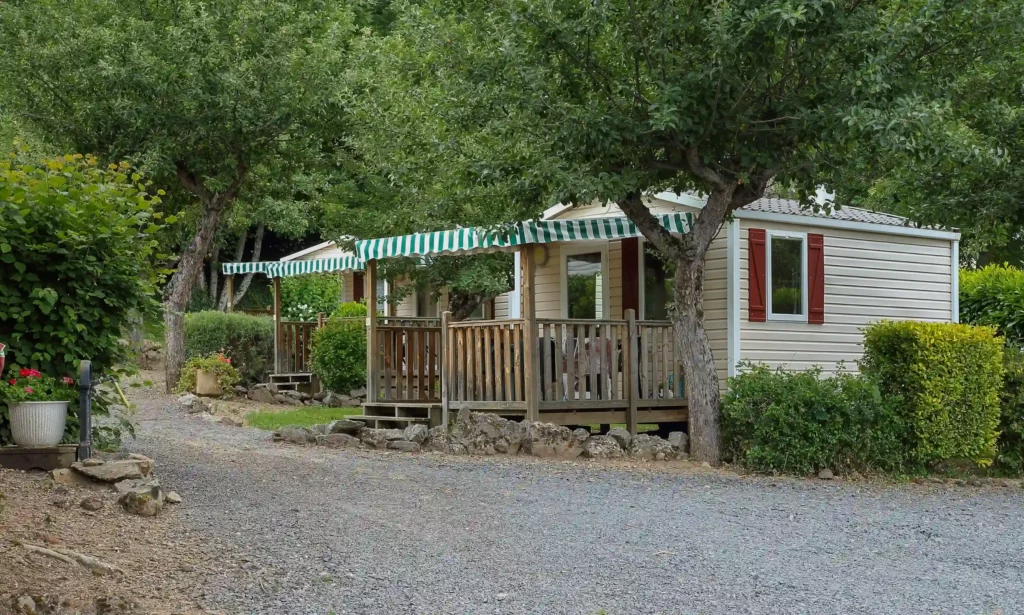 Discover our swimming pool, pitches and rentals!