Our mobile home rentals in Puy de Dôme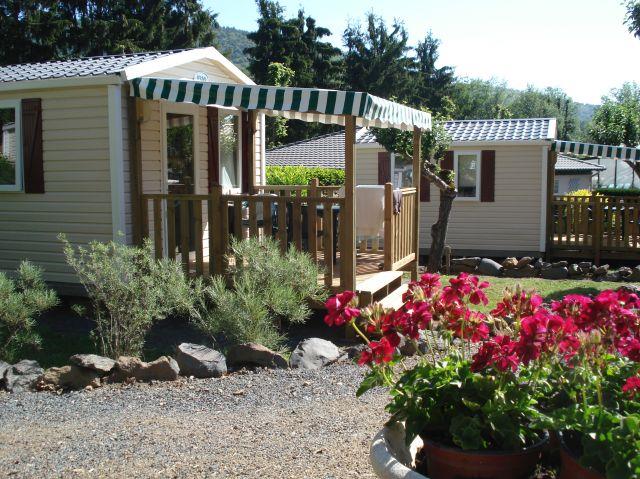 Comfort mobile home 16m² – 1 bedroom – covered terrace + TV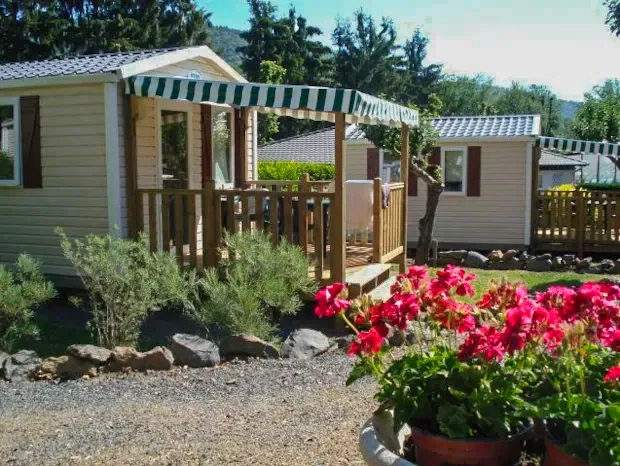 Mobile home Confort 16m² – 1 bedroom – covered terrace + TV – Arrival Wednesday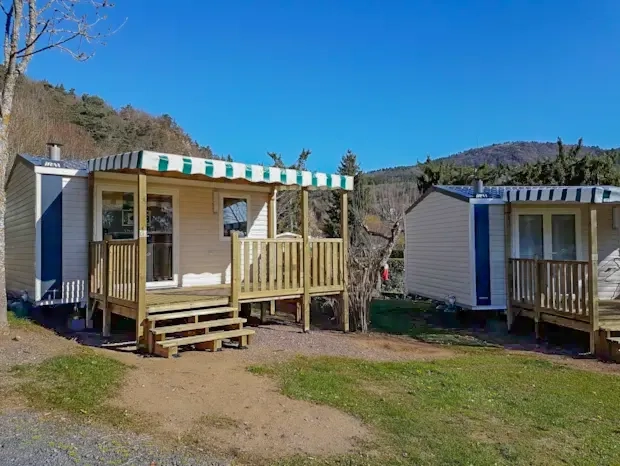 Mobile home Confort 18m² – 1 bedroom – Covered terrace + TV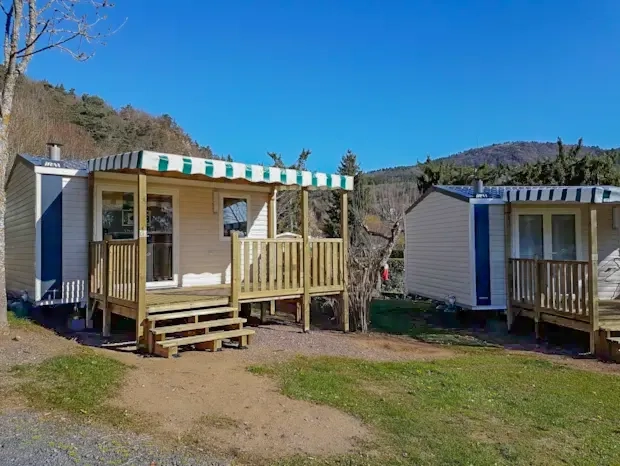 Mobile home Confort 18m² – 1 bedroom – Covered terrace + TV – Arrival Wednesday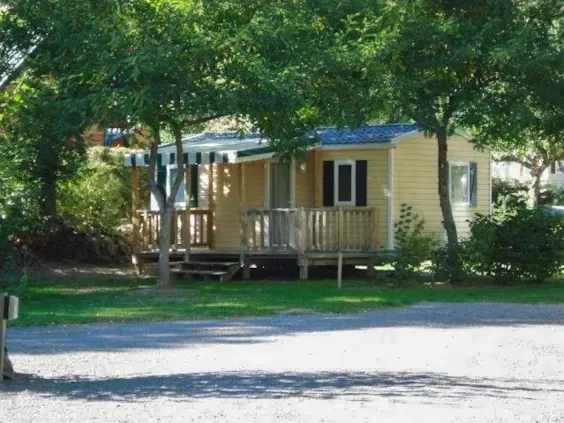 Mobile home Confort 25m² – 2 bedrooms – Semi-covered terrace + TV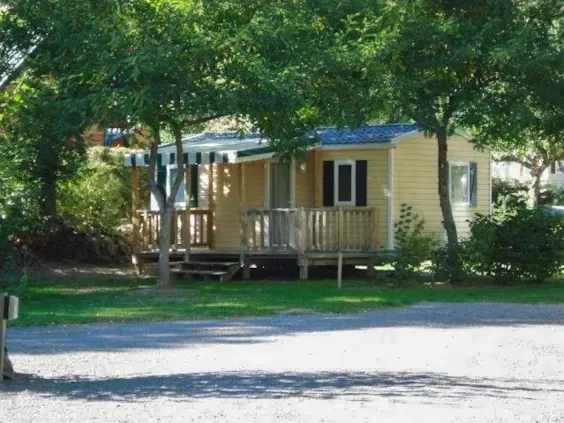 Mobile home Confort 25m² – 2 bedrooms – Semi-covered terrace + TV – Arrival Wednesday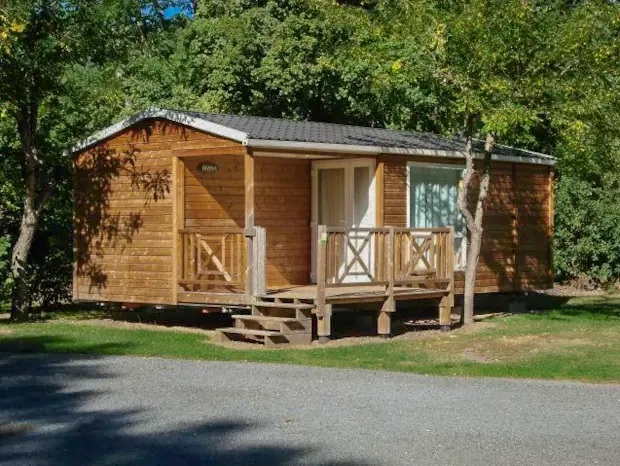 Mobile home Standard 28m² – 2 bedrooms – Semi-covered terrace + TV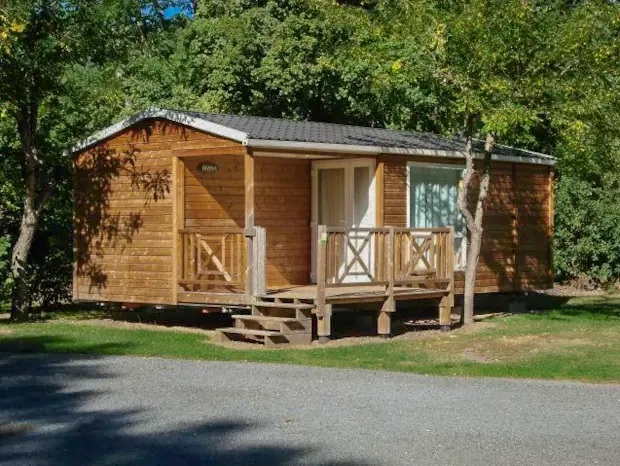 Mobile home Standard 28m² – 2 bedrooms – Semi-covered terrace + TV – Arrival Wednesday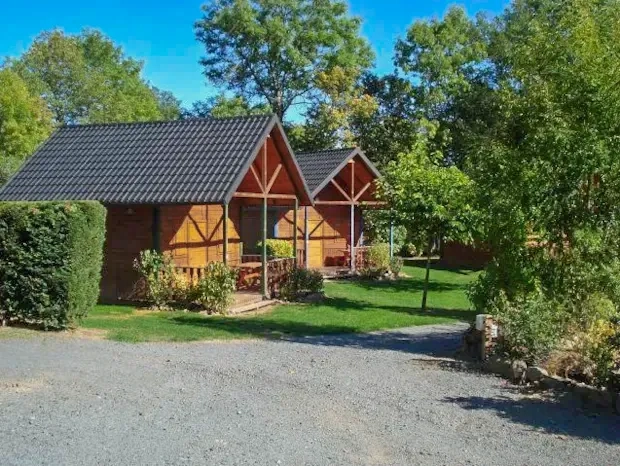 Chalet Standard 35m² – 1 bedroom + mezzanine – Covered terrace + TV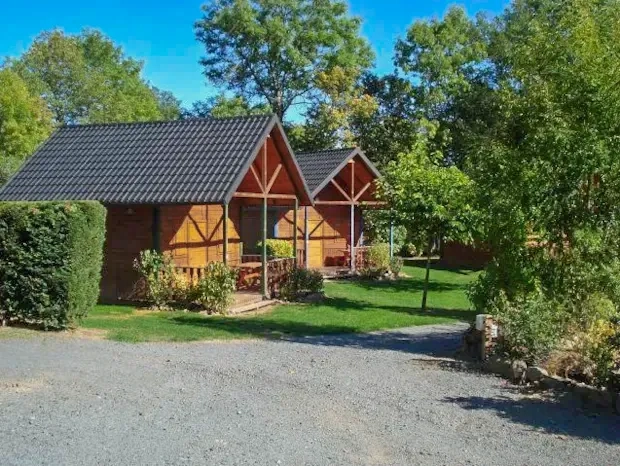 Chalet Standard 35m² – 1 bedroom + mezzanine – Covered terrace + TV – Arrival on Wednesday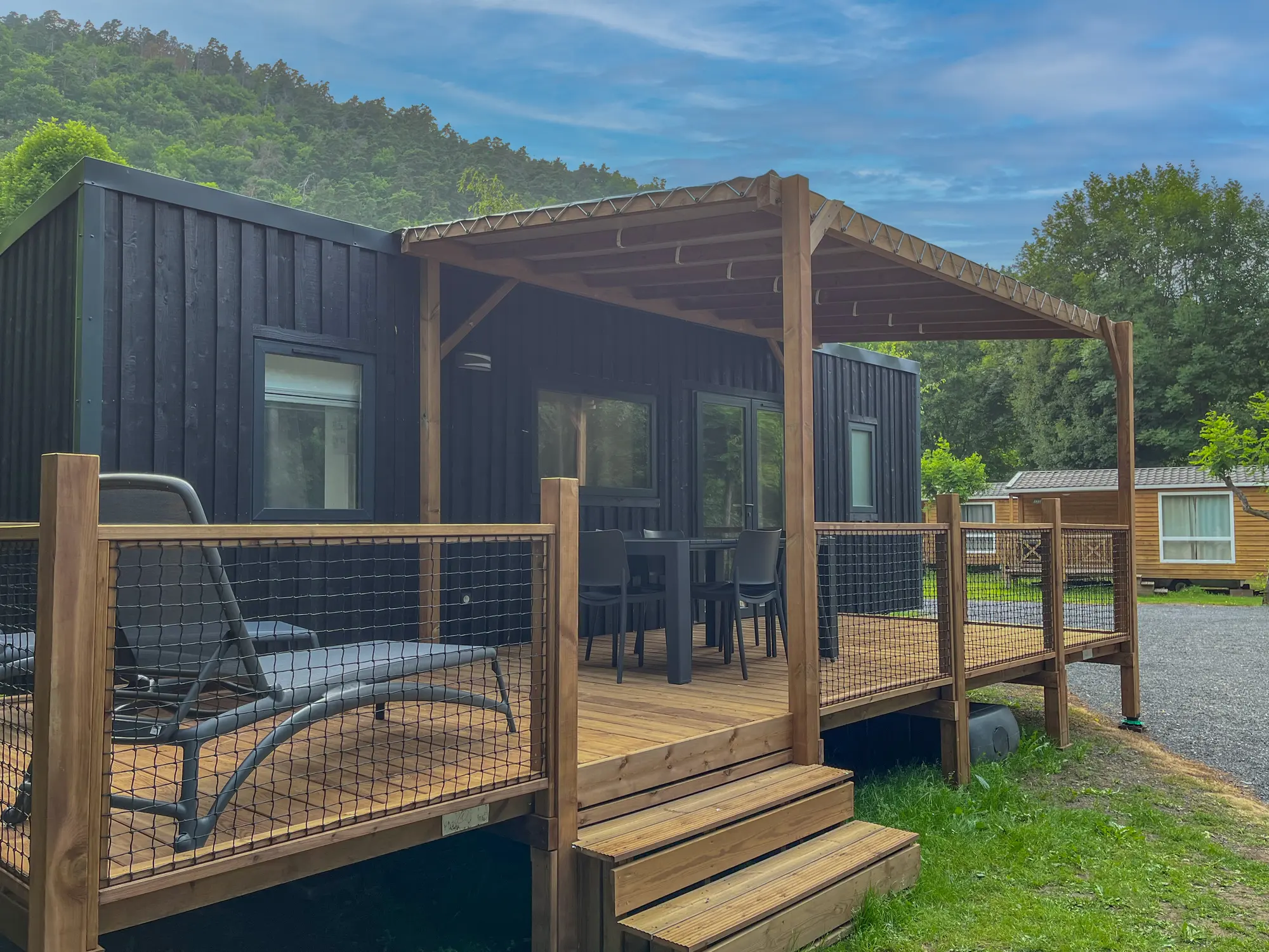 Homeflower Premium 35m² – 3 bedrooms – Semi-covered terrace + TV + air conditioning + LV
Rent your mobile home in Saint-Nectaire
In the heart of the Puy-de-Dôme countryside, our Saint-Nectaire campsite offers the perfect blend of unspoilt nature and modern comfort.
Imagine breathing in the pure mountain air while staying in one of our mobile home rentals. For couples in search of a romantic getaway or small groups of friends looking for a quiet retreat, our intimate mobile homes from 16 m² to 28 m² are the ideal place.
Each carefully appointed accommodation features a private terrace, allowing you to admire the breathtaking panoramas of Saint-Nectaire while enjoying a morning coffee or an evening glass of wine.
For families or larger groups, our spacious 35m2 homeflower offers generous space with a semi-covered terrace, ideal for al fresco dining or relaxing.
After a day of exploring, there's nothing like relaxing in the comfort of your mobile home or caravan site, surrounded by the serenity of nature. Every moment in our comfortable accommodation is an invitation to relax, discover and create unforgettable memories.
A comfortable stay in a fully-equipped chalet in Saint-Nectaire
Would you like to rent a comfortable chalet in the Puy-de-Dôme? Choose our 35 m² chalet, designed to accommodate 5 people. With its covered terrace, it's the perfect unusual accommodation for enjoying the beauty of Saint-Nectaire. Each chalet is well-equipped to ensure a pleasant stay. Immerse yourself in nature, breathe in the fresh air, while enjoying modern comforts. Between mountains and greenery, a unique experience awaits you!
Enjoy an unforgettable experience when you choose our accommodation for your stay in Saint-Nectaire, in the heart of the Puy-de-Dôme region. Our mobile homes, chalets and homeflowers are designed to offer you all the comfort you need, while remaining as close as possible to nature and the local wonders.
Find out more about our pitches, prices and water park!